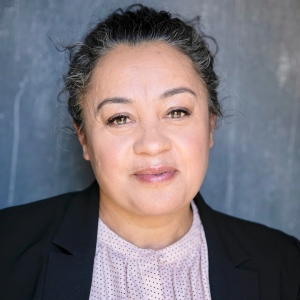 Samantha Lee
Chief Executive
The Supported Life Style Hauraki Trust
Samantha started working at The Supported Life Style Hauraki Trust in 2010. She worked in a variety of roles, starting as a support worker, before becoming the Chief Executive in 2016.
Prior to this, Samantha had worked for a large disability service provider in Auckland until her move to Thames with her husband in 2010.
Samantha's involvement with disability started at an early age supporting her younger sister, who has a disability and requires a high level of support.
This experience has significantly informed her desire to create a service which empowers people with disabilities to take charge of their own lives.
In her spare time, Samantha works with horses and also likes spending time with her two young sons and husband outdoors.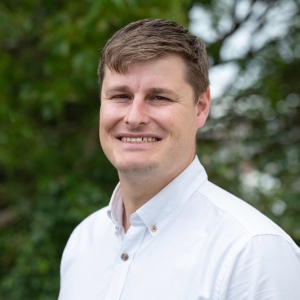 Philip Wightman
Executive Manager Operations
The Supported Life Style Hauraki Trust
Philip joined the Trust in 2016 initially employed as a Rehabilitation Coach. Over the past 4 years he worked in a variety or roles, inclusive of Team Leader, Service Development Manager, General Manager before becoming the Executive Manager Operations in 2020.
Prior to this, Philip has worked internationally in education roles and also within the New Zealand Sporting sector with a particular focus on Parafed and disability.
Philip's involvement with disability started while he was studying at the University of Waikato, where he ran outdoor adventure activities and programmes to support people to develop and learn different skills.
With experience in leading staff and networking, Phil has a passion for making connections within the community. Through these connections he hopes to bring further opportunities for the people within The Supported Life Style Hauraki Trust.
Phil and his wife moved back to Thames in 2016. In his spare time, he enjoys being outdoors, playing football and spending time with their daughter and son.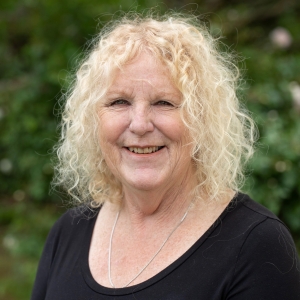 Sandra Higgs
Executive Assistant
The Supported Life Style Hauraki Trust
Sandra joined the Trust in 2005 initially employed as a Residential Co-ordinator. Over the past 14 years she has held many different roles. Her current position is Executive Assistant which forms part of the Leadership Team. This role has a variety of responsibilities – no one day is the same. I watch eagerly as the Trust aligns itself to the new system transformation.
Since her employment Sandra has witnessed the Trust evolve from a relatively small organization to its current standing. She has seen the personal growth and development of the people supported within the Trust and is proud to be a part of their lives.
In her time away from the Trust she spends time tending her half acre garden when she's not involved with her family. Sandra has six grandchildren which means lots of fun time being Nanny. Sandra also provides ongoing regular support to her six year old grandson who has Autism. Her experience and support strategies that she has come to learn from working at the Trust has given her better insight and understanding of how his world works.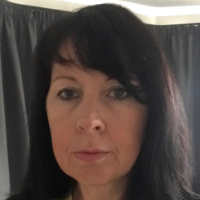 Tamara Marsden
People and Culture Executive
The Supported Life Style Hauraki Trust
A total people geek, Tamara brings over a decade of experience working within the world of human resources, talent development and people strategy management, enhanced with a BBs in HR and Marketing, and Graduate Diplomas in HR Management and Primary School Teaching.
Born in England, Tamara moved to New Zealand in 2006, settling in the Waikato where she has since worked in HR within Corporate, Manufacturing, Pharmaceutical and local Government.  Giving her a deep understanding of New Zealand Employment Law and Culture in different sectors.  Prior to her move to New Zealand, Tamara worked with a Security and Facilities company as an Operations Manager, overseeing the Yorkshire area's operations team.
Tamara has a true passion for working with people, focusing on the employee experience, continuous improvement and ensuring alignment and transparency to the organizations strategy.
Away from the Trust, Tamara enjoys spending time with her partner, Chris and daughter Chelsea.  She enjoys walking, gardening, listening to podcasts and practicing mindfulness.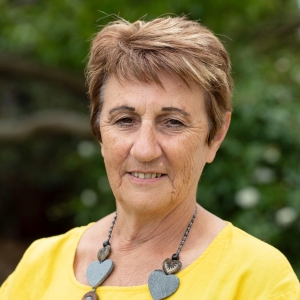 Lesley Whitehead
Executive Manager Services
The Supported Life Style Hauraki Trust
Lesley started working with the Trust in September 2020. Lesley has worked for  the Ministry of Education and in different roles ih health,  and the disability sector.
Lesley's involvement with disability has been for the past  34 years  with her daughter who has a disability and now lives independently.  Lesley  joins the Trust as person with a passion for  inclusion and working collaboratively with others to make a difference.
In her home life time Lesley enjoys family time with her husband, adult children and 5 grandchildren she also likes to spend time in the garden and at the beach.